DiamondonNet Security
Secured by

Comodo SSL

&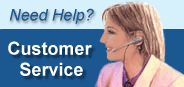 1-800-516-1412
(213) 622-6778
DiamondonNet Hours
Monday - Friday
9:00 am - 6:00 pm PST
or email us at


International Shipping
APO/FPO Shipping

Solitaire Rings, the Most Popular Jewelry Purchase
Jewelry Article
by: DiamondonNet
10-12-2007
The diamond ring embodies everlasting love and commitment.

When selecting such an important piece of jewelry, the buyer should choose a ring that best represents their personality.

There are a variety of ring settings on the market, yet many consumers still prefer the single-diamond, classic solitaire.

The solitaire diamond ring is quite popular as a wedding ring. Yet, they are also often worn as a promise or purity ring.

Despite being simple, solitaire rings are anything but boring. They can be designed in a variety of shapes, sizes and colors.

Solitaire rings are fashioned in a variety of metals including yellow gold, white gold or platinum. Settings are often designed with four prongs, six prongs or bezel.

Many people opt for a loose diamond and then select a solitaire setting. When shopping, they should address the Four C's that professionals use to describe and classify stones. These are listed as: Color, Clarity, Cut and Carat. The diamond solitaire can be any shape including, round, princess or emerald cut.

DiamondonNet.com manufactures, imports and sells the finest rings. With several styles and options, they are able to partner the client with the best pieces at the lowest prices.

With several years of experience in the jewelry buying business, the professionals at DiamondonNet.com can help anyone find their perfect solitaire ring.
DiamondonNet Videos