DiamondonNet Security
Secured by

Comodo SSL

&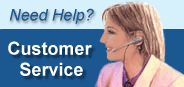 1-800-516-1412
(213) 622-6778
DiamondonNet Hours
Monday - Friday
9:00 am - 6:00 pm PST
or email us at


International Shipping
APO/FPO Shipping

How to Select the Ideal Engagement Ring
Jewelry Article
by: DiamondonNet
10-10-2007
The engagement ring embodies everlasting love and commitment. It is an important investment and should be purchased with care.

A groom should choose an engagement ring that best represents his future bride. Before making their decision, they should perform the proper research and consult a reputable professional.

DiamondonNet.com manufactures, imports and sells the finest engagement rings. With several styles and options, they are able to partner the client with the best pieces at the lowest prices.

Before any purchase, grooms should address their overall budget. This will narrow down all options.

Many people opt for a loose diamond and then select a setting. When shopping, they should address the Four C's that professionals use to describe and classify stones. These are listed as: Color, Clarity, Cut and Carat.

Many jewelers also sell pre-set engagement rings. These pieces already have all stones set within the design.

There are a variety of ring settings. Several brides still prefer the single-diamond, Classic Solitaire. The sole stone can be any shape including, round, princess or emerald cut.

Some rings showcase a large center diamond with smaller stones along the band. These accompanying pieces can be any type of precious gem including, diamonds, rubies and sapphires. All stones come in a variety of cuts and styles.

A Three Stone setting also incorporates a large center diamond adorned by two smaller side stones. All pieces may come in many cuts and sizes.

With several years of experience in the jewelry buying business, the professionals at DiamondonNet.com can help any future groom find their perfect engagement ring.
DiamondonNet Videos