DiamondonNet Security
Secured by

Comodo SSL

&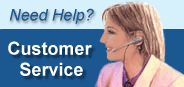 1-800-516-1412
(213) 622-6778
DiamondonNet Hours
Monday - Friday
9:00 am - 6:00 pm PST
or email us at


International Shipping
APO/FPO Shipping

The Romantic History of Diamonds
Diamonds Article
by: DiamondonNet
11-20-2008
Diamonds have long been recognized as a symbol of love, proposal and marriage. But why has the diamond received such attention and dominance over other stones and what does a diamond historically symbolize and represent?

The physical properties of diamonds are highly impressive as it is one of the hardest and strongest materials known to man. It will resist extremely high and low temperatures and in its purest form is totally clear. This means it sparkles, attracts and refracts the light delicately and also represents eternity, strength and power. The diamond is a truly beautiful, rare and pure stone.

Diamonds have fascinated mankind for centuries. The Romans believed they were parts of fallen stars and the Greeks believed they were the tears of the gods. Humans have tended to associate diamonds with having supernatural properties; in India it was unlucky to touch a broken or damaged diamond and diamonds should not be cut to avoid losing their supernatural powers. Some people believed that diamonds would protect you during battle and give strength to those that wore them.

The tradition of wedding proposals and diamond engagement rings was believed to have developed from the 14th century, following Archduke Maximilian of Austria's proposal to Mary of Burgundy, where he gave her a diamond engagement ring.

Since then the diamond industry has grown and grown, particularly during the rise of Hollywood glamour where diamonds were associated with money and status. Sayings such as "diamonds are a girl's best friend" and "diamonds are forever" have increased their popularity as a symbol of love, commitment and devotion.

Diamonds remain to be a touching and loving gift for your partner or loved one. Diamonds make particularly appropriate 60th anniversary gifts, as a couple commemorates sixty years of marriage together, a life together and their diamond wedding anniversary. The symbolism and history of diamonds as a romantic symbol of love and eternity would never seem more fitting to partners who have shared almost their whole loves together.
DiamondonNet Videos