DiamondonNet Security
Secured by

Comodo SSL

&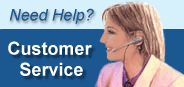 1-800-516-1412
(213) 622-6778
DiamondonNet Hours
Monday - Friday
9:00 am - 6:00 pm PST
or email us at


International Shipping
APO/FPO Shipping

Understanding Palladium
Jewelry Article
by: DiamondonNet
04-05-2008

Understanding palladium and being able to overcome customer objections to this alternative metal :

This is the time to find an alternative that makes sense for most customers, the points we can make about palladium are that it is an environmentally friendly, or "green", metal, it is 95 percent pure, making it safe for customers who might have allergic reactions to white gold, and it is naturally white and bright.

| | |
| --- | --- |
| *It isn't treated to achieve its color like other metals.*It is the "poor man's platinum", to which we are pointing out its value and lower price relative to other metals, and that it is just a trend. Most jewelers are not ready for the objections, concerning palladium yet but there studies about this new trend will open new doors to introduce totally deferent jewelry lines. | |

What is Palladium?

The history of palladium begins with the history of platinum and the platinum group metals of which palladium is a member. Traces of platinum have been found among artifacts from ancient Egypt, dated to the seventh century B.C. and from Thebes, where craftsmen most likely mistaking it for silver, hammered and formed it in much the same manner. Centuries before the arrival of the Spanish in the Americas, the Esmeraldas of the coastal region of Northern Ecuador fashioned small pieces of jewelry, rings and pendants of platinum or platinum and gold combined, which displayed significant and sophisticated metallurgical skill. Following a comprehensive study involving independent consultants and the Palladium Alliance International, under the auspices of the International Platinum Group Metals Association, a decision has been taken to plan and implement a market development programmed for palladium jewelry. The initiative will initially focus on China and the United States of America. Norilsk Nickel, the largest producer of palladium, will lead, supported by the major palladium producers in South Africa (Anglo Platinum, Impala Platinum, and Lonmin) and the United States of America (Stillwater Mining Company).
DiamondonNet Videos