DiamondonNet Security
Secured by

Comodo SSL

&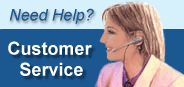 1-800-516-1412
(213) 622-6778
DiamondonNet Hours
Monday - Friday
9:00 am - 6:00 pm PST
or email us at


International Shipping
APO/FPO Shipping

Is Buying Diamonds Online is a Safe, Secure Process?
Diamonds Article
by: DiamondonNet
10-07-2007
Many retail jewelry outlets utilize the internet to increase their consumer outreach. Formerly only able to sell to local, in-person customers, they can now attract potential clients from around the world.

Some consumers opt to purchase their jewelry and precious stones online. They prefer the convenience and ease of cyber shopping. Positional customers want a quick, efficient experience. They want to maintain control and conduct business on their terms.


Although it may seem like a risky venture, buying diamonds from Internet vendors can be a very safe and secure process.
Several online jewelers list a wide product spectrum. Because of low operating costs, they can also price their inventory very competitively. Most brick and mortar stores only sell a limited amount of stones in stock.
Before working with an online vendor, it is important to be fully educated. Consumers must understand the Four C's of diamond evaluation: carat, color, clarity and cut. Buyers can determine which traits are most important and find a style that best suits their budgetary needs.

Savvy customers should work with a variety of online jewelers to compare costs and quality. When searching for a vendor, they must review all references, credentials and guidelines.


DiamondonNet.com manufactures and imports the finest diamonds and jewelry.
The site's specialists help visitors achieve their jewelry desires at the best price. They assist consumers search, locate and preview their perfect piece. During a three-day consignment option, customers experience the luxury of handling and inspecting their selection without commitment to purchase.

With years of experience in the jewelry buying business, the professionals at DiamondonNet.com provide a reliable, stress-free solution for online jewelry shoppers.
DiamondonNet Videos