DiamondonNet Security
Secured by

Comodo SSL

&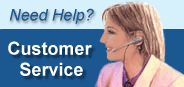 1-800-516-1412
(213) 622-6778
DiamondonNet Hours
Monday - Friday
9:00 am - 6:00 pm PST
or email us at


International Shipping
APO/FPO Shipping

Diamonds, the Perfect Holiday Gift
Diamonds Article
by: DiamondonNet
10-29-2007
Imagine her opening the perfect holiday gift, the bright light in her eyes as she holds the small, velvet box with a sparkling diamond inside.

Whether she prefers a set of princess cut stud earrings or a pear shaped solitaire ring, a beautiful diamond is the perfect present.

When giving the gift of a diamond, it is important to perform the proper research. Consider the recipient and their wants, needs and preferences. Invest in a piece that matches their personality and style. A small, petite woman may prefer dainty channel-set hoops, while a tall, statuesque lady might wear large, round studs. Because diamonds last a lifetime, they should embody a person's individuality.

All stones share common features. Industry professionals utilize common criteria to determine a gem's quality. This combination of distinct factors is called the Four C's: cut, color, carat and clarity.

When holiday shopping for diamonds, it is important to evaluate the Four C's, and visit the local jewelry store, consult a professional broker or work with a wholesale diamond manufacturer to find the best gift.

DiamondonNet.com manufactures and imports the finest diamonds and jewelry. They specialize in certified excellent or ideal proportioned and finished stones.

The holidays are the perfect time to share your love. With several years of experience in the jewelry buying business, the professionals at DiamondonNet.com can help anyone find the perfect diamond.
DiamondonNet Videos