DiamondonNet Security
Secured by

Comodo SSL

&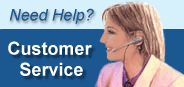 1-800-516-1412
(213) 622-6778
DiamondonNet Hours
Monday - Friday
9:00 am - 6:00 pm PST
or email us at


International Shipping
APO/FPO Shipping

Getting Engaged at Christmas time
Special Article
by: DiamondonNet
10-25-2007
With the white snow, colorful decorations, warm Yule logs and sweet smell of gingerbread cookies, Christmas is one of the most romantic times of the year. It is also the perfect occasion to pop the question.

You have the ideal engagement ring and want to give it to her in style. As you ask for your lady's hand in marriage, make it a memorable event. There are many creative ways to propose during the holidays.

Ask your loved one to help you decorate your Christmas tree. Put up the lights and let her know you have a very special ornament. Hang the ring box on the tree and let her open it.

Give the ring to her as a present. Wrap the box inside successively bigger boxes and have her open the complete gift.

During the holidays, many people decorate the outside of their home. Use twinkling Christmas lights to ask for her hand. Spell the question out on the front of your home. If you have a White Christmas, write Will You Marry Me? in the fresh snow.

If she enjoys a good Christmas song, have some neighborhood carolers come to the door and sing her favorite holiday tune. They can sing your proposal at the end of a jingle.

Take her on a romantic sleigh ride, complete with Christmas bells and a warm blanket. As you pass the beautiful holiday lights, ask for her hand in marriage.

Dress up as Santa Claus. Stop by her doorstep and let her know St. Nick has a special present. Get on one knee and give her a specially wrapped box with the rind inside.

Christmas is the perfect time to share your love. A memorable proposal starts with a good idea and a great ring. With several years of experience in the jewelry buying business, the professionals at DiamondonNet.com can help any future groom find their perfect engagement ring.
DiamondonNet Videos