DiamondonNet Security
Secured by

Comodo SSL

&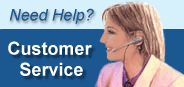 1-800-516-1412
(213) 622-6778
DiamondonNet Hours
Monday - Friday
9:00 am - 6:00 pm PST
or email us at


International Shipping
APO/FPO Shipping

Princess Cut or Round Brilliant: Selecting the Perfect Diamond Style
Diamonds Article
by: DiamondonNet
10-19-2007
Many people invest in diamonds that match their personality and style. A small, petite woman may prefer dainty channel-set hoops, while a tall, statuesque lady might wear large, round studs. Because diamonds last a lifetime, they should embody their owner's individuality.

Princess cut and round brilliant diamonds are some of the most desirable stones. Despite their popularity, they look strikingly different.

The round brilliant cut is the industry-standard diamond shape. This style accounts for the majority of stones sold. Today's round brilliant diamonds are circular, with a standard total of 58 facets.

The princess cut diamond is perfect for consumers who love the round brilliant cut's fire, but want something a different.

The princess cut diamond is a square stone with 90-degree angles at each corner. The princess cut was designed to achieve maximum sparkle, with many facets for maximum brilliance. These diamonds have become increasingly popular within the past few years.

To begin shopping for both princess cut and round brilliant diamonds, consumers must understand the Four C's of diamond evaluation: carat, color, clarity and cut. Buyers can determine which traits are most important and find a style that best suits their budgetary needs.

DiamondonNet.com manufactures, imports and sells a variety of diamond styles. Whether it is a fine pair of princess cut studs or a tennis bracelet with round brilliant stones, they can find the best pieces at the lowest prices.

With several years of experience in the jewelry buying business, the professionals at DiamondonNet.com provide a reliable, stress-free solution for online jewelry shoppers.
DiamondonNet Videos