DiamondonNet Security
Secured by

Comodo SSL

&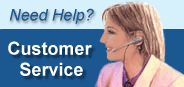 1-800-516-1412
(213) 622-6778
DiamondonNet Hours
Monday - Friday
9:00 am - 6:00 pm PST
or email us at


International Shipping
APO/FPO Shipping

Platinum versus White Gold - Which is Best?
Jewelry Article
by: DiamondonNet
10-16-2007
Like all fashion trends, jewelry styles are constantly changing. What may be in one day is out the next.

Precious metals are also part of the evolving style trends. Because White Gold and Platinum continuously interchange in popularity, a consumer's jewelry purchase may be dependant on which metal is utilized.

Despite appearing similar on the exterior, White Gold and Platinum are two very distinct and different metals.

White Gold is an alloy of standard gold, combined with other compounds such as silver, palladium or nickel. The surface is finished with a coating of Rhodium, a metal that shares many of Platinum's properties. This process gives the piece its sparkling, white color. This neutral appearance is perfectly suited to any outfit. Yet, without proper care, the Rhodium may eventually wear off and change color.

Platinum is utilized almost entirely in its purest form. It is not treated with Rhodium because of its natural white coloring. It is a heavier, denser metal, which is more scratch-resistant than White Gold.

White gold is a lower-cost alternative. Because is it utilized in its purest form, platinum can be two to four times more expensive. Yet, many people opt for Platinum pieces, because of the metal's durability and wear.

DiamondonNet.com manufactures and imports the finest jewelry pieces. They sell a variety of White Gold and Platinum rings, earrings and necklaces.

With several years of experience in the jewelry buying business, the professionals at DiamondonNet.com provide a reliable, stress-free solution for online shoppers.
DiamondonNet Videos